There's NO DOUBT in my mind that Daft Punk was put into our universe to create the hauntingly dark, flawless, deep electronic bass mixed with the majestic symphony orchestral sounds of "TRON: LEGACY".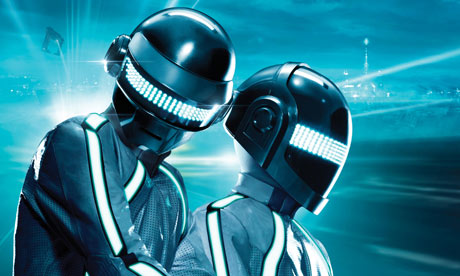 But the BEST, most heavenly way of listening to the OST is with the Sennheiser Adidas HD25 Originals DJ Headphones. OMFG!! I can't even begin to describe the effects of Daft Punks' tracks with every single orchestral instrument, synthesizer mix & most of all… THE soul-sucking, heart-thumping BASS.. oozing through those wonderful headphones into every segment of my gray matter sending my entire being into full vibrational state! Talk about a true adrenaline rush to the mind! LONG LIVE SENNHEISER ADIDAS HD25 ORIGINALS!!! :)
I can literally feel my soul being transported to the Grid with this soundtrack & the energetically vibrational audio effects the Sennheiser Adidas headphones produce! BBC Music's review is spot on: "Tron: Legacy OST suggests the adrenaline rush of a black panther roaming nearby in the darkness, heard but not yet seen." AMEN.